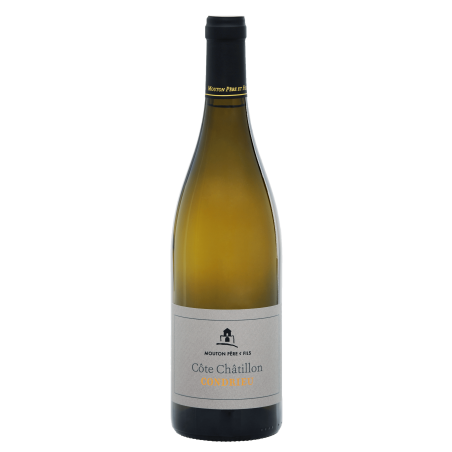  
Condrieu Côte Chatillon - Bottle
This cuvée is harmonious and suave. Notes of yellow fruits, exotic fruits and flowers dominate on the first nose. Like great wines, the aromatic complexity increases with a little aeration. Our Côte Chatillon is both soft and massive, powerful and tender. The sweetness and woodiness that characterize it are embellished with more mineral notes, which help to form a nicely balanced whole. This wine requires all our attention to manage to reconcile tenderness, strength and balance in the same bottle.

Independent winemaker

High environmental value

Manual harvest
Capacity : 75cl bottle
Vintage : 2022
Type of wine : White
Tasting temperature : 12 °C - 53.6 °F
Food and wine pairing : It is eaten with poultry, land-sea recipes, morels, quenelles, cheeses, etc.
Orientation of the slope : Preferred hillside and terroir, in the heart of the appellation. Maximum sunshine facing south, storing heat, while being well ventilated.
Appellation : Condrieu - AOP
Rootstock : 110 Richter
Grape variety : 100% Viognier
Type of soil : Biotite Granite
Average age of vines : 25 years
Vineyard : Succession of small plots of Condrieu. The very rugged vineyard, on steep granite slopes overlooking the river, makes any mechanization impossible. The vines are maintained manually in reasoned culture. Soil allowing rainwater to filter through.
Yield : 35 hl/ha
Prune : Single Guyot
Grape harvest : Manual at maturity in boxes
Winemaking : Direct pressing of the whole harvest. Fermentation of the clear juices after static settling in barrels and stainless steel tanks.
Breeding : In barrels on fine lees for 8 months.
Wine aging  : From 1 to 5 years old.
condrieu-cote-chatillon-b